Clients from across the nation seek out Snowy Peak for our creative talents.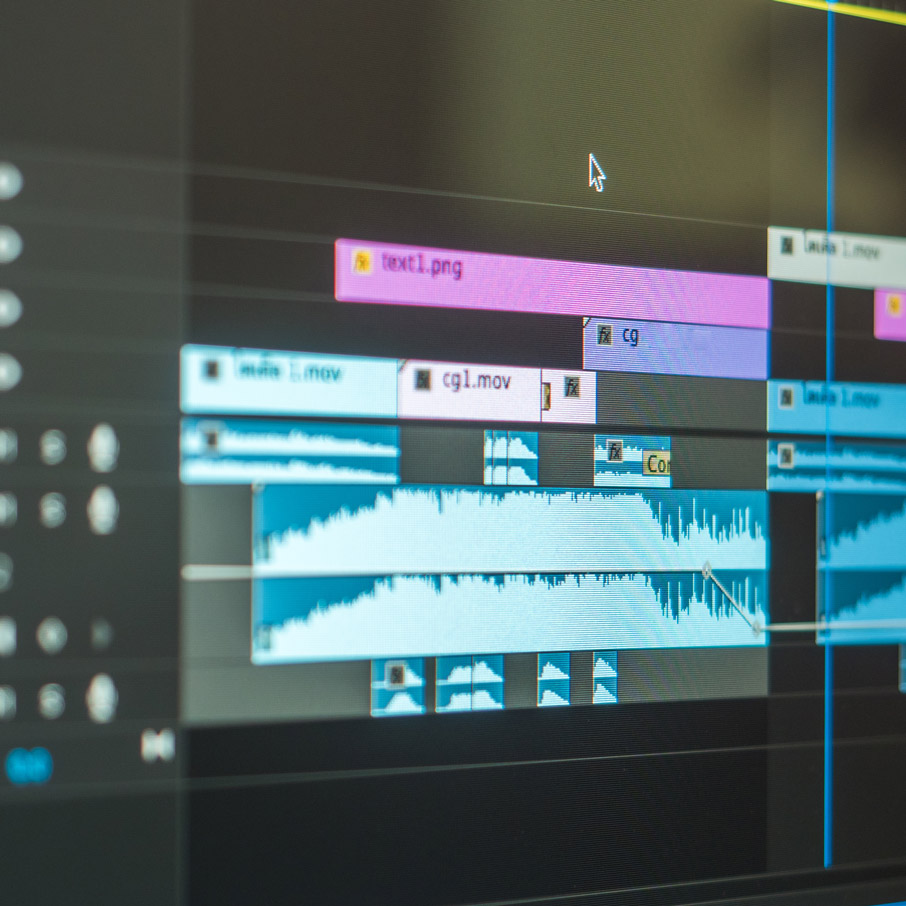 Post Production is an all-encompassing term in video production. "Fix it in Post" is a common phrase on a film set, sometimes as a joke, but mainly because of the magic that happens during this process. All the hard work done in Pre Production, and then on set during Production, comes together during our Post Production process to create your video(s). 
We rely on collaboration to make your video truly come to life. Since we involve our clients throughout every step of creating the video, there are never any surprises in this stage. Our Post Production process is a 3-step process that includes Rough Cut, Fine Cut, and Final Cut stages before final delivery of the videos. Before this, however, we typically send a stringout of the footage captured shortly after wrapping the shoot. This includes links to time-coded transcripts for any filmed interviews. For interview-based videos, these are key to creating the final script(s). 
As we proceed through the Video Editing stages, we send out private video links with the ability to leave comments directly on the video. This keeps everyone on the same page throughout the entire process. 
As we near the final version, we add color grading, audio mixing and sweetening, and any supplementary motion graphics to the video(s). In the end, the vision you discussed with us during Pre Production is exactly what you'll get when we deliver the final video(s).
Post-production services include:
Video Editing

Adobe Premiere Pro
Final Cut Pro
Avid

2D Motion Graphic Design and Animation

Adobe After Effects
Adobe Photoshop
Adobe Illustrator

3D Modeling and Animation
Color Grading

Davinci Resolve
Adobe Premiere

Color Correction

Davinci Resolve
Adobe After Effects

Audio Sweetening
Sound Design
Video and Audio Transcription
Elevating Brands Through Creative Collaboration.
Our attitude is Creative Collaboration, and we're always looking for brands with which we share a common thread- an understanding, connection or objective. Let's start a discussion—and celebrate your success—together as a team!
Are You the Creative Type?
For General Inquiries:

720.398.4668