At Snowy Peak, we have years of experience working in every type of video production environment.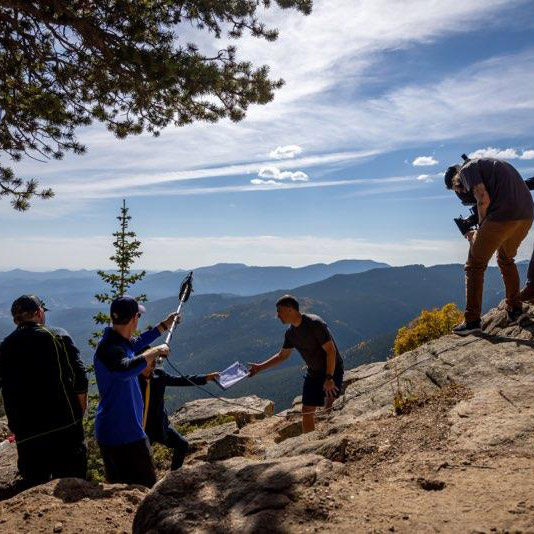 We can travel light with a small crew or assemble a comprehensive team of cinematographers, directors, producers, gaffers, grips, sound engineers, production assistants, and more! Our video productions take us into all types of environments; if we need to climb up a roof to get the perfect shot, we'll find a ladder!
Video Production services include:
Elevating Brands Through Creative Collaboration.
Our attitude is Creative Collaboration, and we're always looking for brands with which we share a common thread- an understanding, connection or objective. Let's start a discussion—and celebrate your success—together as a team!
Are You the Creative Type?
For General Inquiries:

720.398.4668